How to Create a Snowflake Ornament in Corel X6
How can I use CorelDraw X6's Rotate feature to create a snowflake ornament?
How to Create a Snowflake Ornament in Corel X6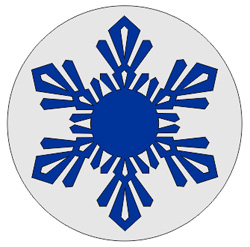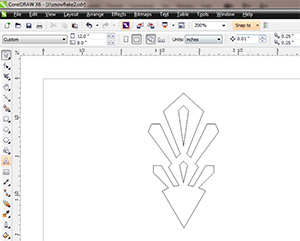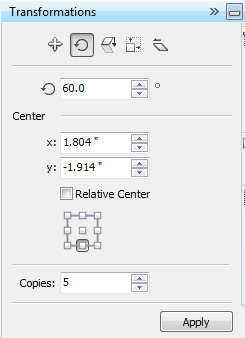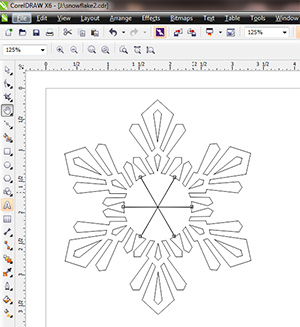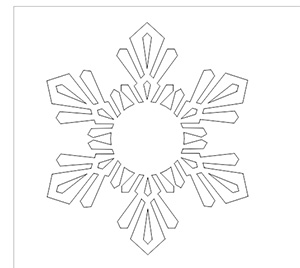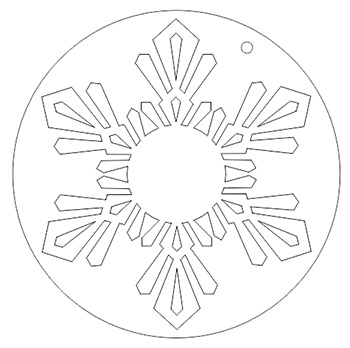 Snowflakes are a festive symbol reminiscent of the holiday season. Using a few tools in CorelDRAW, it's easy to create your own one-of-a-kind snowflake design. After you learn how to design these snowflakes you can use them as ornaments or wall hangings to help get your home or office in the holiday spirit!! Right click the file and choose Save.
Snowflake File: tl-snowflake-ornament.cdr

Start by creating one branch of the snowflake


We are going to repeat the single branch around a center point to create the snowflake, so make the snowflake as elaborate or simple as you like.




Rotate the snowflake branch using the Transformation Docker


Select Window > Dockers > Transformations > Rotate to open the Rotate docker. Then select the snowflake branch with the Pick tool.
Set the Angle of rotation to 60 degrees
In the Center option click on the Lower center box
Enter 5 in the Copies dialog box
Click Apply





Weld the snowflake branches


Select all the branches of the snowflake with the Pick tool. Then choose the Weld option in the Properties tool bar at the top of the screen.





Final snowflake ornament touches


Using the Ellipse tool, draw a large circle around the snowflake and another small hanging hole to finish off your snowflake ornament design. Now you're ready to laser-cut these festive decorations!