Using an Apple Computer with Fusion and Fusion M2.
How can I use a Mac with the Fusion or Fusion M2?
How to use a Mac with the Fusion or Fusion M2
Epilog's Fusion Laser Series now features a Mac driver. To download the Mac driver for your Fusion Laser system, visit our driver/firmware downloads page. If you aren't a Fusion Laser owner and would still like to use a Mac with your engraving system, read on to learn how!
Are you a die-hard Apple fan? Won't design with a PC? Even though Epilog's Mac driver is only available on the Fusion series, there is a solution! Apple computers with Intel Processors make it possible to design on a Mac® and still send the file to the laser with the same computer.
By running Parallels™ Desktop for Mac, you can run Windows® alongside Mac OS X without the need to reboot. It is exceptionally easy to use and provides an excellent solution for Mac designers wanting to work with an Epilog Laser.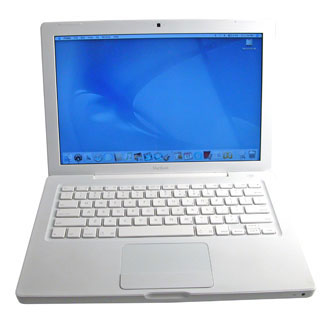 On your Mac, design your image in the graphic design software of your choice. When your image is ready, you're ready to open the folder in Windows.
Open Parallels Desktop for Mac software. The first time you open the software you'll need to set up a shared folder where you can access your files from both the Mac and the Windows side of the computer. Click Edit on the bottom of this screen to open the configuration editor.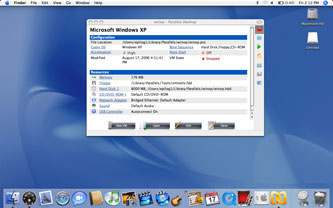 When the configuration editor opens, you can change any of the settings of the Parallels software.
Click on Shared Folders and create a shared folder. Click OK to go back to the main Parallels screen.
Save the image you created to the shared folder so you will be able to access it from the Windows screen when it opens.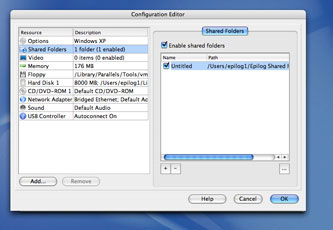 To start running Windows XP, click on the green arrow button on the right side of the screen.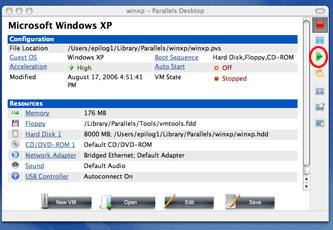 A new Windows XP screen will open. You will be able to work within this screen just like you would on your PC.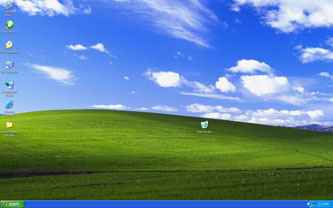 From the shared folder you set up, open the file you designed. Using the Epilog Laser Print Driver, print the file to the laser.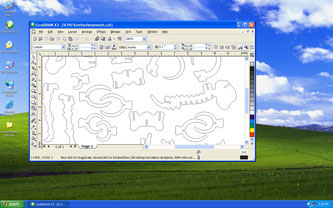 You can still access the Mac side of the computer at any time by pressing the Ctrl + Option buttons at the same time. You'll now be back on the Mac screen with the Windows screen also open inside of it.
You can stop Windows from running by pressing the red square button on the right side of the Window's screen.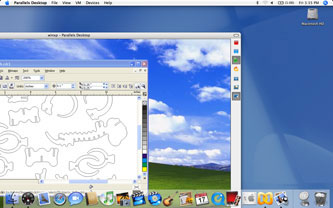 Attachments
No attachments.
Related Articles
No related articles.