220VAC Power Connections: Core End Type and Photo
What type of power cord do I need to run on 220VAC?
220V power cord information.
Systems: All
Epilog's laser systems use auto-switching power supplies accommodating 110 to 240 volts at 50-60Hz. We recommend a dedicated 15A breaker regardless of voltage. If you are going to be running your laser on a 220V and are located in the United States, you will receive a cord with a NEMA L6-15R receptacle (Hubble HBL4570C equivalent). This cord end can also be acquired from a local electrical house or a local hardware store in some cases. A picture has been provided below of both the male and the female sides of this connection.
All international shipments that require a 220V connection will receive a cord with no receptacle on the end so you can dictate which receptacle to use based on local standards.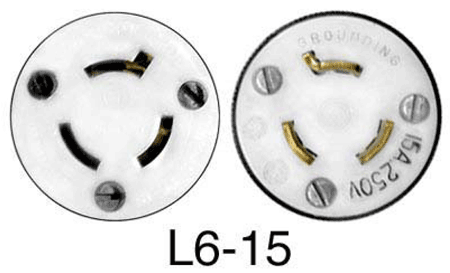 Attachments
No attachments.